CONTROL MEETS ELEGANCE
The technology behind your smart home automation system is only as good as the device that allows you to control it. Once we have integrated your new smart home with intelligent systems, the fun part is taking control of any of those systems with the magical touch of a simple elegant device. The true measure of wizardry (afforded you from a broad range of devices) allows you to control all the systems in your Texas or Louisiana home seamlessly, while the technology behind them remains completely hidden from the naked eye. We work with nothing but the best-in-class manufactures to offer you a choice menu of capable products and devices to meet your project goals.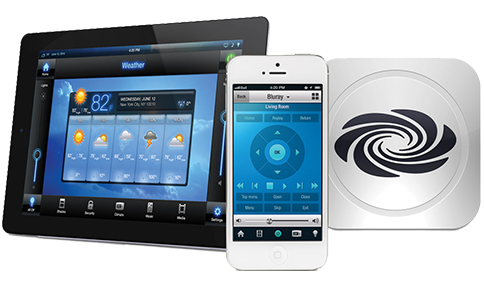 You don't need multiple remotes just to watch television, or a wall filled with switches and knobs that takes you 3 tries to find the right light. Take control of your home with just one button press from a sleek Crestron touchpanel, designer engraved keypad or your iPad™, iPhone® or iPod® touch. Select a movie to watch or music to enjoy from your favorite chair. Adjust your lights, shades, temperature and check on your alarm system without getting out of bed. The comfort and convenience of the ultimate technology lifestyle can be yours. The possibilities are endless, whatever you can imagine Crestron can do.
With more and more smart electronics playing a central role in our daily lives, they deserve an even smarter role at home or facility. Control4 has the mastermind solution, making it possible for virtually any appliance or device in your home business to intelligently communicate with another, from locks to lights, doors to drapes, and you the ability to control them, no matter where you are.
Your home and your workplace should be designed to complement your needs. As your needs change throughout the day, your lighting should adapt as well; bright to read a book, but dim for computer use. Whether you are at home or at work, Lutron solutions provide convenient access to light control, creating a comfortable atmosphere to support your activities throughout the day.

In 2002, we set out with a goal – to reinvent home audio for the digital age. Our vision was simple - fill every home with music and make listening a valued experience again. With our whole house audio solutions, we're making it easy for everybody to listen to the music they love in every room of their home. To hear the songs they love, to discover new music they never knew existed, and to appreciate it all with the highest sound quality.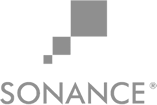 Whether an action-packed blockbuster, a stadium concert or a quiet romantic comedy, Sonance home theater solutions deliver powerful detail and clarity for multi-channel film soudtracks and musical performances.  Sonance has solutions for nearly every use whether it's a new home theater installation in The Woodlands, upgrades to your Beaumont backyard, or a whole house audio implementation in Kemah.
We started in a garage. We will never forget our roots. We dream big. Then go bigger. We bend over backward to move the industry forward. We make it happen. Day in. Day out. We don't reflect an image. We define image. We believe quality is what creates luxury. We never cut corners. We make American products with global appeal. We know you have a choice – that motivates us. We are tenacious. We are unstoppable. We innovate. We design. We create. We are Séura.
Screen Innovations® was founded in Ryan Gustafson's garage for one purpose: to completely change the projection landscape. We wanted everyone to be able to own the projection experience, no matter what your room environment or budget allowed.
Yamaha has endeavored to produce products and services that satisfy the diverse needs and desires of people worldwide. Its products and services are recognized the world over for superior quality in acoustics, design, technology, craftsmanship, and customer oriented services. These products and services under the brand name of Yamaha are highly regarded by a large number of professionals, institutions, business people within the related industries, and consumers.
Paul Wilbur Klipsch (PWK) was an American audio pioneer, a true eccentric and a proud member of the engineering and science hall of fame. He gave rise to speaker technologies that would forever impact generations of music lovers. His passion enabled theirs. After nearly 70 years of producing premier, high quality audio products, it is hard to believe that the world's leading speaker manufacturer's story began in a tin shed in Hope, Arkansas. By way of an eccentric spirit, ambitious character and a little bit of hope, Paul W. Klipsch began a mission to change the standard of sound forever. Today, his mission continues just where it started.
Picture quality so lifelike it's like looking through a window. Skin tones, lush landscape foliage and countless details come to life as the X-Reality™ picture engine optimizes the color, contrast and textures of each object individually. The X-Reality™ PRO engine adds unprecedented detail and delivers an infinitely broad spectrum of color by enhancing each scene, pixel by pixel, for our most true-to-life picture yet.